Pre-university (or Pre-U) refers to the period before entering university, usually lasting one to two years. Secondary school leavers usually enrol in the pre-university programme of their choice in preparation for entry into university after that. There is a wide variety of pre-university programmes for those looking to further their studies at university
Pre-U education is an important stepping stone in an individual's academic life before they transition to university. Students need to decide on the programme they want to pursue based on what they plan to do after that in addition to their interests, aspirations and budget. Pre-U courses are not only offered by colleges and universities but are increasingly being offered by international schools. This is to be expected because international schools are already preparing students for secondary education and pre-university studies are a natural progression.
Types of Pre-U Programmes offered by international schools in Malaysia
Generally, pre-U courses cover a variety of subjects in Science, Arts, Humanities and Languages. Students have the opportunity to pick the subjects they want to focus on according to their academic goals. For example, if a student wants to pursue a science-based course like medicine, they will normally take the pure sciences and math at pre-university. Most pre-university programmes will have broad subjects that will provide students with the qualifications needed to enter a range of undergraduate programmes locally and internationally.
Popular pre-U programmes offered by international schools include the following:
1. A level
The A level is a programme based on the UK education system. In Malaysia, the A level is conducted through three examination boards namely the Cambridge Assessment International Education (CAIE). Oxford International AQA Examinations and Edexcel. A typical A level programme takes two years to complete. A minimum of three A level subjects are required to enter most universities. Most A level subjects are divided into Advanced Subsidiary (AS level) and A2 level. This programme is purely exam-based and students sit for the AS exam after a year and the A2 exam a year after that.
2. New South Wales Higher School Certificate (NSW HSC)
The NSW HSC is equivalent to Year 12 in Australia and is internationally recognised as a valid pre-U qualification. The 11-month programme provides students with a wide range of subjects from which to choose. Students who study in this programme will be awarded the Australian Tertiary Admission Rank (ATAR) which is a credential used for applications to universities across the globe. Students must take up a total of five subjects to make up a minimum of 10 units with English as a Second Language to be included.
3. Advanced Placement (AP)
The AP course offers students the opportunity to work on college-level tasks while having the support of a high school environment. The courses follow the same schedule as a high school course and are taken on-site at the school. At the end of the school term, AP students will have the option to sit for the AP exam and to score at least a three or higher to earn full college credit. An AP programme usually takes two years to complete, with students taking up subjects such as Arts, English, History and Social Sciences and Sciences. Additionally, students who take this course usually further their studies in North American universities.
4. International Baccalaureate Diploma Program (IBDP)
The IBDP programme is for students aged 16 to 19. Students choose courses from the following subject groups: studies in language and literature, language acquisition, individuals and societies, sciences, mathematics and the arts. Students may opt to study additional sciences, individuals and societies, or language courses instead of arts courses. Each student takes at least three (but not more than four) subjects at a higher level and the remaining at a standard level. The subjects are scored from one to seven, and up to three additional points may be awarded for Theory of Knowledge essays and extended essays. A minimum of 24 points is required to obtain an IB diploma, while the maximum point is 45.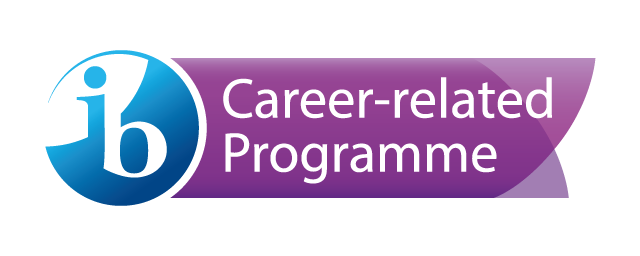 5. International Baccalaureate Career-Related Programme (IBCP)
The IBCP is a flexible educational framework that allows schools to take into account the needs, backgrounds and contexts of students. IBCP students go through a rigorous study programme that genuinely interests them while gaining transferable and lifelong skills. Students undertake a minimum of two IBDP courses, a core consisting of four components and a career-related study. For IBCP students, IBDP courses serve as the theoretical underpinning, providing academic rigour to the programme. The career-related study further supports the programme's academic strength and provides practical, real-world approaches to learning. ; And the IBCP core helps them to develop skills and competencies required for lifelong learning.
Schools Offering Pre-U Programmes
Here is a list of international schools in Malaysia that offers pre-U programmes and are categorized based on the type of programme:
A level
NEW HSC
AP
IBDP
IBCP
Continue reading: